4 Things You Should Know When Looking for a Reliable Used Car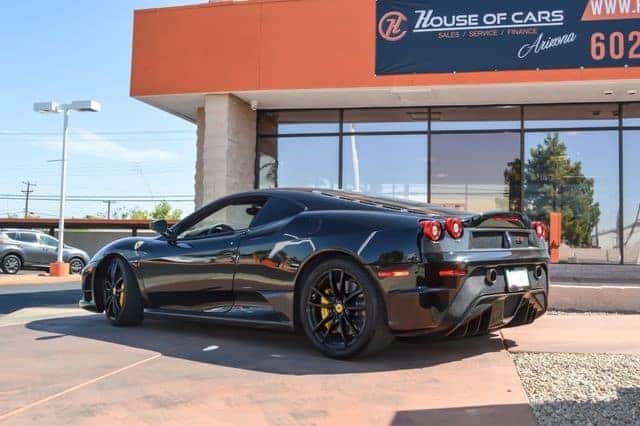 Let's assume that you're in need of a change and are now interested in purchasing a used car. Regarding the process of car purchasing, you already have years of experience at hand. However, this is the first time you'll find yourself entering the second-hand market for vehicles.
You need not worry about it, as it comes as a highly dependable market in itself. Nonetheless, it is entirely understandable if you happen to be nervous about it all. First, take a breath, and relax. Now, when it comes to this sort of process, your main priority to look for is reliability.
You need a car that you know will serve your needs as closely as possible, as well as one that will last for a long while. But, how can anyone know when they've come across one that fits such a description? Let's go over 4 things that will help you better determine whether you've found a reliable vehicle or not.
Believe it or not, sports cars are among the most reliable types of used vehicles
More often than not, people tend to hear about sports cars and think first about how they're an unnecessary expense. After all, they're usually very expensive and require a significant amount of maintenance to keep them in their prime condition.
In short, why would someone ever pay for such a vehicle when there are way cheaper alternatives out there? Well, in a way, the people who say that are somewhat in the right. Yet, that's only the case for a sports car that's bought brand new for most of it.
Believe It or Not, Things Have Shifted Around When It Comes to Buying a Used Sports Car
As mentioned above, they do require great care. Especially if you intend to keep it as close as possible to its original value, but, assuming that you find one of these that was indeed well-taken care of, then you can take advantage of such a scenario.
After all, sports cars are highly reliable. It's just that their selling prices might be way past what the average person is comfortable spending. However, finding a used one for sale would mean that the depreciated cost would be significantly closer to what most consider reasonable.
More so, following the notion that it was well-taken care of, you would be getting more than your money's worth. They're built to last, offer excellent miles-per-gallon, are very comfortable, among other things.
Not to mention, as it'll probably be an older model, any future maintenance could come cheaper than it would've been in the past. If you think about it, the pieces you'll most likely need would no longer be the newest ones available. In essence, the mixture of both a care-conscious owner and a car with a potent powertrain will always be the ideal recipe for achieving vehicle reliability.
Car Models With Great Reputations Can Also Come As Bad Investments
There are tons of models that, during their prime, were well-known for being significantly reliable. However, in some cases, said reliability soon faded away as they built upon their respective years of use. For further reference, such was the case with the Toyota Camry.
As reported by many users, even the best taken care of variants saw frequent engine issues and melting dashboards shortly after ten years of use. That is not to say those old vehicles can't be reliable, as that's not the case. Instead, you should take this as an indication that it is always preferable for you to do some quick research on your intended models.
By finding some reviews written by previous users, you'll always get a better and more accurate idea of how well your preferred model performs over the years.
Believe It or Not, Unpopular Models Can Also Be Reliable in Their Own Right
When it comes to researching potential models for purchase, it goes without saying that some options are more popular than others. Commonly, these are the options that get bought the most. But in no way does that mean that the unpopular options aren't reliable as well.
Such is the case for many older models that still use manual transmissions. Even if their public image has faded over the years, you might still get some well-built reliability due to the rising popularity of automatic transmissions. After all, these vehicles were also built with endurance in mind.
Their only issue was that they did not get to live through an industry-sized modernization process. As for sports cars, well-kept manual vehicles will prove highly useful for your goals. Furthermore, it'll become a significant investment, as its relatively bad publicity will take a substantial part of its value out of the paying price.
Find the Most Reliable Auto Dealers at House of Cars Arizona!
Of course, knowing what to look for is only a part of it all. Afterward, the only remaining thing would now be to find an auto dealership that you can trust. At House of Cars Arizona in Scottsdale, AZ you can rest well-assured knowing that our entire selection is built to the rim with the utmost reliable cars in the market!
Our team of experts will ensure that you find the perfect vehicle for your needs, as well as one that speaks to you personally. Contact us today to learn more!