A Beginner's Guide for Negotiating Used Car Prices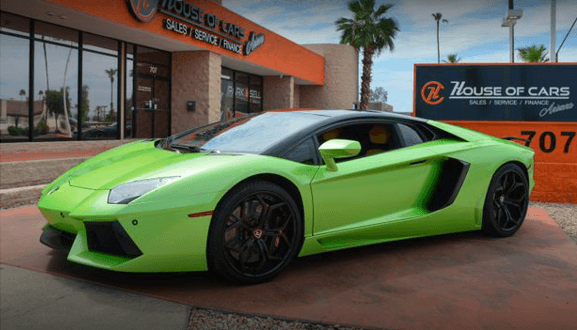 Regardless of whether you buy new or used, purchasing a car is expensive. Nonetheless, opting for buying used comes with several advantages, with the opportunity for an open negotiation with your seller being one of the best perks.
However, that might come as a challenge to some. Remember, the final negotiation is what will define your paying price. Meaning, whether you land one or not is entirely up to your skills as a negotiator.
Of course, everybody wants to get a good deal out of it, so this is something you'd better try after getting some proper preparation. In this article, we'll go over some tips to make sure your purchase comes with some secured savings.
Make Sure You Know What You Want
For starters, you should have a clear idea of what you need. Ask yourself: why do I need this car? Do I need it just for work? Maybe for constant road trips? Do I need it to carry heavy loads? Picture what your daily use will look like, and consider as many scenarios as possible. The point behind this is that you need to pinpoint what features your car requires to fulfill those needs.
For instance, if you only intend for daily use across the city, you might do well with a regular car. Nonetheless, if you see yourself making constant road trips carrying loads of stuff, maybe an SUV is a better option. This will come in handy at the moment of selecting one model out of all your available options. Give it a deep thought, find your perfect choice.
Do Some Research
Let's assume you've narrowed down your search up to three options. However, it is at this point that you find yourself stuck. You don't know which one is the better out of the three. So, what can you do to get out of this bind? Easy, do some research.
Visit the respective manufacturers' websites and look up your models. Once you do that, check what they offer. The engine's power, projected mileage, added features, and every other relevant aspect that might play a role in your needs.
In essence, you want to make sure that your future car checks as many of your requirements as possible. Furthermore, visit third-party websites dedicated to posting car reviews. You'll get to read some well-structured analysis written by those who got to use those models as their owners.
This comes as your best shot for confirming whether your potential car delivers on what it promises. Likewise, it'll provide information that you can't find anywhere else, such as an estimate of how often it'll require maintenance, as well as the average cost of its repairs. Compare this newfound information to that one that you found on the manufacturer's website. With all things considered, which car is best for you?
Finally, check the average prices for used variants of these models. Do not worry. It's not that difficult, as many online services pride themselves on offering car value calculations. They even consider its overall condition and mileage, so you'll know it's a close estimate of the real thing.
Learn the Basics Behind Used Car Negotiations
Something you should know, the strategies behind any negotiation can vary heavily. Most of the time, it depends on whether you opt for an auto dealership or a private seller. Nonetheless, as each option comes with its own perks, either one is fine. In the end, the choice is entirely up to you and your preferences. So, to make sure you're well-prepared for both scenarios, we'll go over each one of them.
Negotiating With Private Sellers
In essence, a private seller is the fastest way to get the process done, financially speaking. So, if you're looking to pay with cash in full, then this is your way to go. Nonetheless, you should consider that a private seller is very likely to charge you a bit more compared to what a dealership might, as they have a higher need of generating profit. With these types of sellers, your first step would be to figure out the context regarding the overall purchase.
Does Your Seller Seem in a Hurry To Sell?
Depending on the answer, you might find it easier to negotiate. Nonetheless, figuring it all out is the perfect way to define your possibilities on the spot. Mainly, how much room you have got to work on.
With a bigger room to work with, you have higher chances of tipping the scales in your favor. If not, most of your victories during this negotiation will be smaller in comparison. However, depending on your needs, they might be just enough. Do set realistic expectations, though.
Next, you have got to set a starting point for your negotiation. Set a maximum amount you are willing to pay for but don't share it yet. Keep it to yourself. Instead, share an amount that's slightly under it. This gives you some extra space to work with. For instance, let's say that your seller is asking for $6,000 out of you. Nonetheless, you're only willing to pay a maximum of $5,500. In this situation, you'll ask for a price of $5,000 instead.
From there, you can make some quick back-and-forths with your seller until you reach the relatively lower price of $5,500. This way, the seller thinks he bartered you out of your price, which in reality is the original amount you wanted to pay. Try to use that to your advantage.
Negotiating With a Dealer
If you're looking for a place with tons of variety and higher chances of finding quality products, then a dealer is your best bet. More so, going with a dealer allows for more comprehensive price ranges, which might be highly useful for you in the long run. Additionally, dealers like House of Cars tend to provide some extra services.
For example, they are very likely to perform car inspections of their own, as well as offer warranties in case you're not satisfied with your purchase. However, there's still the matter of how to properly negotiate with an auto dealer. In this case, the final amount to be knocked off the price is dependent on three factors:
The Current Value of the Vehicle
Think about it this way, the higher the value they can get out of it, the easier they'll let go of it, even if it's at a lower price than previously intended. For instance, they might have an easier time letting go of a car valued at $6,000 for only $5,000.
Nonetheless, they might not be open to letting go of a $3,000 car for $2,000, even if it's the same difference in value.Why? Due to the sheer size of the price alone. On its own, $5,000 is a lot of money, while $2,000 is not that much in comparison.
Your Current Financial Situation
If you're going with a dealer, chances are you're paying with financing over time. They'll want to see the look of your finances and what they will be looking for are strength and stability. Assuming your finances have both qualities, your best case scenario is that they'll lower your price since they now know you are more than capable of paying whichever amount you set in the end.
In a way, the better secured the final transaction is for them, the more open they'll be to changing the total amount. Nonetheless, they'll probably expect you to fulfill your payment in a shorter amount of time. However, many dealerships like House of Cars offer financial plans catered to our client's needs regardless of their credit score. Be sure to be on the lookout for those deals should you need them.
The Amount of Time That the Car Has Been in the Lot
Owning a car and having it in storage costs money, even if the purpose behind is to sell it. Usually, this isn't that big of a problem, as used cars sell rather quickly. Nonetheless, there can be instances in which a car has not received any attention for a while.
For dealers, this is kind of your equivalent to a private seller who has a hurry to let a vehicle go. The faster it leaves the lot, the lesser the maintenance expenses for the overall company. If you happen to find yourself facing a case like this, you might get a discount out of your purchase, as you'd basically be doing the dealership a favor by taking the vehicle off its hands.
Keep in mind, the fact that a car has not gotten any attention doesn't necessarily mean that it's a bad car. Maybe it just wasn't what the majority was looking for, but definitely what you were looking for.
Write a Hypothetical Script, Practice It
With everything said and done, you should now have a quick practice of how you intend to proceed with the negotiation. Overall, you want to be friendly, calm, and polite. However, you also want to remain firm and strategic at all times. For some, this might come as a piece of cake. For others, it might be a challenge, and that's perfectly fine. It's okay to be nervous.
Nonetheless, some practice beforehand can definitely make a big difference. Not only will you remember every detail to be covered in your conversation, but you'll also feel more confident while having it. Picture how you want things to work out.
Likewise, picture potential scenarios that go against your predictions, as well as potential ways to respond. Make a hypothetical script based upon it all, and then practice it. Do remember to make sure it respects the qualities above.
Practice Your Skills at House of Cars
By now, you should know all the basics for carrying out a proper negotiation. However, you might find yourself wanting some practical experience. In Scottsdale, AZ at House of Cars Arizona, we pride ourselves on offering one of the best auto dealership services in the state, with used vehicle deals being one of our specialties.
Not only do we offer the very best selection of second-hand cars for the best prices, but we also offer the very best assistance to all buyers. With us, nothing is stopping you from driving out of the lot with the car that speaks to you. Contact us today to learn more!