7 Best Affordable Used Sports Cars in 2022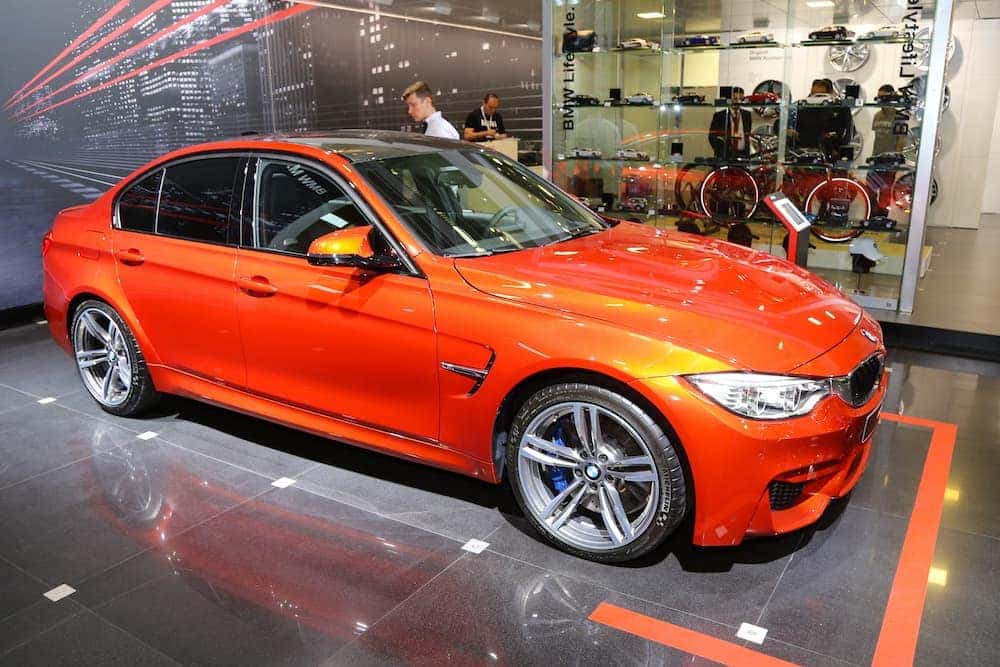 Best Affordable Used Sports Cars of 2022. If you dream of owning a sports car but want to keep your purchase to a reasonable budget, you should consider a used sports car.
Many of the best-used sports cars under 30K meet your criteria if you know how to search.
You don't have to sacrifice power and luxury for your budget when you buy used.
Sports car fanatics don't have to blow the budget to purchase an exciting vehicle. You can satisfy your adrenaline craving for less than $30,000 if you purchase an affordable used sports car in Scottsdale, AZ. The best-used sports cars feature high-quality construction coupled with a previous owner that kept it well maintained. If you are in the market for a sports car and want to find an affordable alternative to a new car, consider a used sports car that checks all the boxes.
2016 Audi S4
There's no denying that the Audi S4 is a high-performance machine. Although purchasing a new version may be out of touch, sticking with a 2016 model provides you with all the luxuries at a price tag closer to $30K. An Audi at this price is always a steal, so you don't have to worry about sacrificing quality and performance when you choose this vehicle. The speed tops out at over 155 mph, and you can get to 60 mph in just 4.4 seconds with the 333 horsepower, 3.0L V6 engine.
2012 Ford Mustang Shelby GT500
When it comes to power, there's nothing like a Ford Mustang Shelby GT500. With 500 horsepower and a unique paint job, it's no surprise that this vehicle is a fan favorite for sports car enthusiasts who focus on power more than luxury. Grabbing a 2012 means you can get more bang for your buck and keep to your $30K budget.
2013 Porsche Boxster
With a sports car budget of $30k, you may think a Porsche is out of the question. The 2013 Porsche Boxster is within your reach and gives you an excellent balance of everything you're seeking at that price. A balanced and poised sports car, this vehicle oozes style while providing the power you crave. If you're looking for a Cayman with a hardtop, try a 2012 instead to stick to your budget.
2014 Chevrolet Camaro ZL1
You may be surprised to find a Camaro on this list because it is relatively easy to find a newer used one on the market for under $30K. The Chevrolet Camaro ZL1 is unique because you get an excessive amount of horsepower for the same price as a V6 or V8 if you buy one that is a few years older. Between the 580 horsepower and the specialty racing seats, this vehicle should be toward the top of your list if your top priority is power.
2015 Audi RS5
If your budget has some wiggle room, you can find everything you need in an elite, luxury sports car in the Audi RS5. Although a 2015 model will run you over budget, you can go back a few years to find one that is closer to your goal. With 450 horsepower, a speed that tops out at 174 mph, and a plethora of luxury upgrades, it's hard to find a car that will meet all of your criteria like the Audi RS5. This vehicle is one of the most high-end luxury sports cars on the list and is definitely worth a look.
2015 BMW M3
Like the 2015 Audi RS5, the 2015 BMW M3 is going to run you a bit over budget but gives you the best bang for your buck. Choose an older year with a strict budget and you can still capture most of the incredible features of this sporty BMW. The highlight of the vehicle is in the superior handling. Going from 0 to 60 in 3.8 seconds is a breeze for this exciting choice.
2016 Audi S7
A list that includes the best-used sports cars under $30K can't be complete without including the 2016 Audi S7. Although this vehicle doesn't technically fit the criteria because 2016 model typically runs in the mid-40s, it's worth mentioning in case you can catch a deal on this spectacular vehicle. The Audi S7 features everything a person could want in a luxury sports car. From the luxurious interior to the 4.0L V8, the Audi S7 is a must-see if you are looking for a used sports car.
Find Your Perfect Used Sports Car
Finding the perfect used sports car in Scottsdale, AZ is easy when you visit House of Cars. The team of car enthusiasts can help you find a sports car that checks off all your boxes and sticks to your budget. For more information and to check on the latest inventory, contact House of Cars today.
Image Source: EvrenKalinbacak / Shutterstock