Best SUVs For The Adventure Enthusiast
Need the perfect off-road SUV while still maintaining in-city driving dynamics? House of Cars Arizona shares three great choices to consider.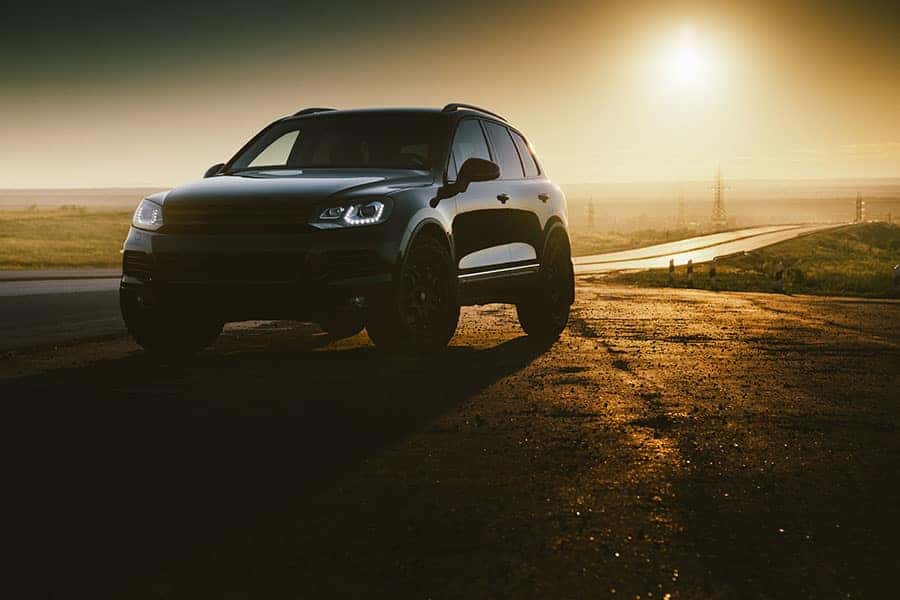 Finding A Modern Steed For The Adventure Enthusiast
There is something freeing about stepping out of your comfort zone and embracing the liberty that comes with the fresh and invigorating experiences that only mother nature can offer. It is an opportunity to get away from draining city affairs, learn new things, and recharge.
There are plenty of adventure devotees who relentlessly pursue a life full of the epic outdoors, and also people who prefer short weekend trips to replenish their energy after a long week at work. Either way, all off-road campers require a compatible vehicle to carry them on their magical journey.
We have compiled a list of the top 3 SUVs that have raised the bar within the outdoor enthusiast community.
Jeep Wrangler
The Jeep Wrangler is one of the most popular and recognizable vehicles on and off the road. It is available in a wide verity and utterly customizable to your liking, whether it is doors on or off, roof on or off, it simply is the king of customizable SUVs.
Although Jeeps get a lot of attention for it's polished yet aggressive look, it is also highly sought after for its outstanding performance.
Depending on the year and model, it can tow up to 3500 lbs with up to 260 horsepower. Jeep's are perfect for towing campers and have plenty of interior space and comfort to pack people and your camping gear.
As the years go by, the newer models are more powerful and fuel-efficient with tons of exciting accessories to and play with. Jeeps retain their value, so it is easy to slip into a newer model when you're ready to upgrade.
The Jeep Wrangler is a leader in the off-roading class with its superior AWD and handling for some serious off-roading adventures. However, there are no compromises when it comes to the Jeep's everyday refind on-road driving dynamics.
This is a practical SUV to have, as it is versatile, attractive, excellent ride quality, and powerful. You can take this bad boy anywhere, no wonder the Jeep Wrangler is an all-round champion within its class.
Toyota 4Runner
The Toyota 4Runner was first introduced into the market in 1984, and it has certainly proven to be a class-competitive favourite over the years, and for a good reason!
This truck-based SUV has a plethora of great features that are perfect for both city and outdoor lifestyles. Due to its height and construction, you'll have great visibility and few blind spots, allowing you 100% situation-aware and in control.
Interior quality and ultra comfort are some of the first things you notice when you slip into the driver's seat, making the 4runner the perfect ride for road trips.
Of course, you'll also be able to enjoy the 4runner's signature roll down rear window, pleasantly ideal for extra air in the cabin or site seeing for the pooch.
This SUV boasts a superior rear cargo area, spacious and practical for all stages of life. There are also great accessories to enhance outdoor fun and packing area like the roof basket.
Depending on the year and model, the 4runner's towing capacity can reach up to 5000 lbs and 270 horsepower. With a ground clearance of up to 9.8 inches and multi-terrain support options, you can take this solid tank of an SUV anywhere while towing anything.
This distinguished vehicle is capable of wowing you with its beast-like offroad performance while maintaining phenomenal city-road manners.
The Toyota 4Runner is an old school, 4WD SUV, full of character, excitement, and a ton of fun to drive. What more could an outdoor go-getter ask for? The 4Runner should definitely be at the top of your list.
Range Rover
Range Rover is the Pinnacle of off-roading luxury with plenty of class and uniqueness; the Range Rover is pleasantly versatile as it conquers in city driving, as well as an off-road course comfortably and with ease.
This extravagant SUV not only represents unrivalled comfort but also comes with the latest interior technology, allowing for customized settings to fit your style.
Apart from impressive high-quality feel and technology, this vehicle also features excellent storage space for in-city and off-road adventures alike. The newer models also come with improved fuel efficiency crowning the Range Rover, the king of comfort, luxury, practicality and versatility.
Depending on the model, the Range Rover has up to 7716 lbs towing capacity and 575 horsepower. This tank-like SUV will tow camp trailers, passengers, and outdoor supplies with incredible ease and brute-like strength.
This vehicle has great ground clearance, allowing for a commanding driving position with epic visibility, making it easy to tackle the trails with several different drive modes.
The innovative Range Rover has a striking presence sure to turn heads wherever you go while being undoubtedly fully equipped to accomplish anything you are looking for in or out of the city. Although the purchase of this vehicle does require deeper pockets, it is about 1000% worth it if you can afford it.
House Of Cars Can Make It Happen
For an outdoor adventure junkie, finding a reliable modern-day steed to take you on the adventure of the year is crucial. House of Cars Arizona can get you precisely what you're looking for at any budget, and if we don't have the car you are looking for in stock, we will be sure to find it for you with no problem.
We also handle any credit situation, so that will not get between you and the outdoorsy car of your dreams! Trust us; we have seen it all, so don't let that deter you from getting what you need.
Our friendly and knowledgable staff would be thrilled to help you drive home in a new ride. Click here for more information or stop on by to say hi, and we'll look after all of your inquires.