How to Deal With Car Damages After An Accident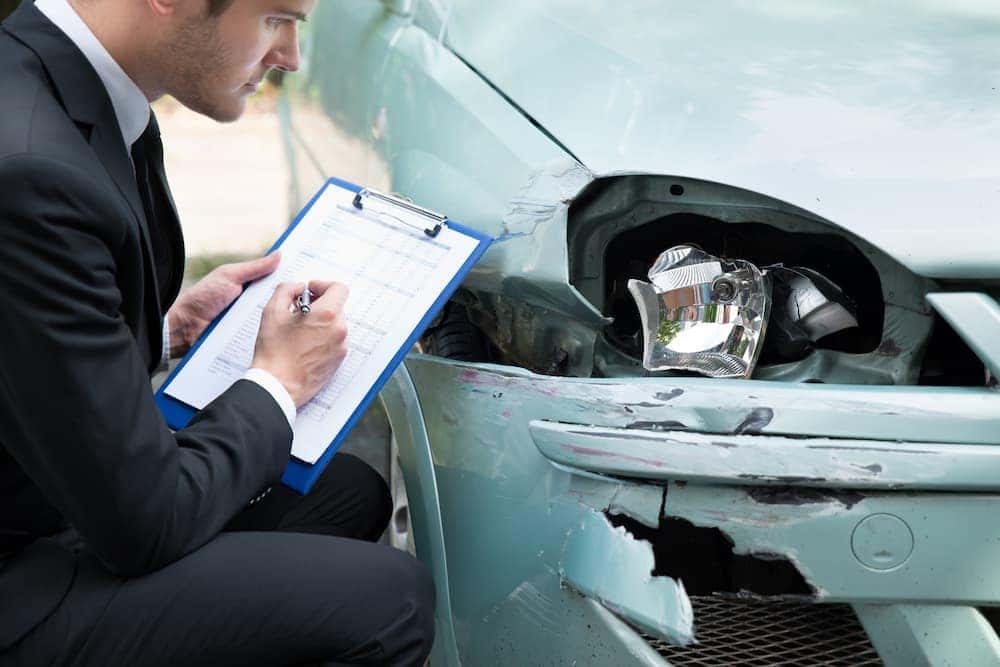 Dealing With a Car Accident is never fun, but there are ways to make the process less stressful. If you're in a collision, here's everything you need to know to get back on the road as soon as possible.
Who Is at Fault Has a Huge Impact on Whom Pays
In Arizona, who caused the accident is responsible for damages. So if you get in a collision in the Phoenix valley area, the insurance companies have a vested interest in determining liability. There are a few possibilities:
You are at fault
The other party is at fault
All parties are partly to blame
In most cases, the insurance companies will work this out in court with their respective lawyers.
When You're at Fault
If the insurance companies determine you're liable for the collision, yours will pay the cost of repairs for both vehicles. When can you be considered "at fault?" Even if you didn't intend to cause an accident, you could be held legally responsible if your actions are reckless or negligent:
You were texting and driving
You were driving under the influence
You ignored traffic laws
When the Other Party Is at Fault
If the other party is liable for the accident, you don't have to do anything. The other driver's insurance will work with yours to cover repair, medical, and other costs.
When All Parties Share Blame
When both drivers are at fault, both companies share the cost. Arizona uses the pure comparative fault rule, which means responsibility for costs is shared based on a percentage of how much each driver is liable for the collision.
What To Do After a Car Accident
Unfortunately, you don't learn what to do after a car accident in school. That means many people only find out once they're in the middle of the process. In all the confusion, it's easy to miss critical steps that can end up costing you later.
If you've just been in an accident, take a breath. You can get on the right track by following these seven steps.
1. Make Sure Everyone Is OK
If you can't remember anything else about what to do after a car accident, make sure you memorize this first step: Check yourself and any passengers for injuries. If anyone is badly hurt, time is of the essence. Immediately call 911 and relay as much information as possible to the operator.
2. Move To a Safe Location
Once you've made sure everyone is unhurt, you should check if your vehicle still runs. If so, try to move off the main road to prevent further collisions. If possible, take a picture of the vehicles' positions before moving them. However, if you don't feel safe doing so, wait until you're out of harm's way.
3. Call the Police
Calling the police after an accident is essential since it ensures an official record. If the accident is minor and no one is hurt, call the non-emergency number for the police department. This number varies by location, so if you had a collision in Scottsdale, AZ, you should dial the non-emergency number for the Scottsdale Police Department. One or more police officers will meet you at the scene, and you shouldn't leave until they've taken your statement.
4. Keep Calm
Emotions and adrenaline are running high after an accident. In the worst-case scenario, confrontation about an alleged fault can turn violent. Instead of arguing with the other driver, focus on getting the information to file an insurance claim.
5. Gather Insurance Information
Your insurance company needs several pieces of information to file a claim:
The other driver's name and address
The other driver's insurance information
The other vehicle's make, model, VIN, and color
6. Take Pictures of the Accident
Photos of the damage to your and the other driver's car will help your insurance company determine how much to pay out. Some companies even have apps you can download to submit the photos directly from your phone.
7. Call Your Insurance Company
Once you call your insurance company, the representative will give you instructions on what to do after a car accident. That includes where to submit documentation, how to get a rental, and who to contact about your claim status.
Where You Can Get Your Next Vehicle
Sometimes repairing a car costs more than it's worth. When this happens, insurance companies "total" the vehicle, and you have to find another one. If you're in Scottsdale, AZ, or the surrounding area, House of Cars can help.
We sell a wide variety of used vehicles, ensuring you can find one that fits your needs. To learn more or apply for financing, call us at (602) 612-8717 or visit us online.
Image Source: Andrey_Popov / Shutterstock