How to Refinance Your Car, and When It's Beneficial to Do So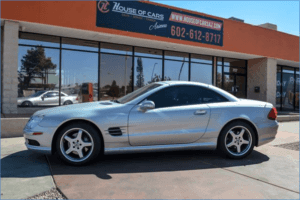 Car Loan Refinancing seems to be a hot topic right now, especially with the current state of the economy, due to the ongoing pandemic.
So why would a person even consider refinancing their vehicle? There are six big reasons to explore this option:
If you're building credit and want a better interest rate and lower monthly payments on your car.
If you are unhappy with your current lender and wish to sever ties and switch to another lender.
Removing co-signers and gaining independence.
If you have prime credit and a low-interest rate but want to extend your loan term to obtain lower monthly payments.
If you're looking to buy a home, but your credit needs a bit of a boost.
Getting cashback to pay off other debts like high-interest credit cards will allow for more manageable overall finances.
Once people hear about refinancing, that will inevitably strike up some important questions:
Am I eligible for refinancing?
Is refinancing worth it?
How does refinancing work?
Here you will learn the answers to these questions and much more to better equip you with the information you need to make an informed decision.
When should I refinance a car loan?
It is no surprise that a good credit score will lead to a better rate, so if you're currently working on improving your credit, it is ideal to wait one year or more before considering refinancing.
Waiting a minimum of one year while successfully making payments on time will build your credit and a trustworthy reputation, guaranteeing a better rate and monthly payments.
How do I refinance a car loan?
Refinancing is quite simple. Once you're ready to begin the process, you will need to contact us at House of Cars Arizona and inform us that you're looking to refinance your vehicle.
To be able to move forward with the application, you may need to provide supporting documents to prove the following:
Proof of income such as pay stubs or a tax return.
Proof of identification such as a driver's licence.
Proof of residency such as a utility bill or driver's licence.
Banking information such as a direct deposit form from your banking institution.
Vehicle information such as the VIN.
The lender will then determine if you're eligible and payout your loan in full and create a new financing contract. They will also inform you if you'll need to wait a while longer before applying.
What are the current car loan refinancing rates?
Financing rates will depend on various factors such as:
Your current credit score
Credit history
The amount of your down payment
The length of the term
The age of your vehicle
Going through House of Cars Arizona is the best way to get the very best rates and payments, as we have over 25 lenders we closely work with.
Which is the best lender to refinance with?
Getting the best rate your credit will allow is the main objective when searching for a lender. You could Google a list of lenders and call each one, or you could leave this work in the capable hands of House of Cars Arizona.
We will put in the work to ensure we get the very best rates for you, while you return to more important things.
Can I refinance my car if I have bad credit?
It is certainly easier to be approved for refinancing with strong credit, as it is a direct reflection of your reliability with making your contract payments on time.
However, it is not impossible to be approved while having less than desirable credit; in fact, there are lenders that specialize in giving people with poor credit scores an opportunity to rebuild their credit.
These lenders will look for positive changes in your credit history such as payments being made on time, which will dramatically increase the chances of being approved.
Here at House of Cars Arizona, we will aim to find the right lender to support your needs, while providing you with tips on how you can begin to take control of your credit.
Can I refinance if I'm upside down on my car loan?
Being upside down on a car loan means you owe more money on your vehicle than what it is worth, or in other words, negative equity. For example, if you owe $30,000 on your loan, but your car is only worth $20,000, the remaining $10,000 is the negative equity, making your loan upside down.
Refinancing with negative equity is not always possible. Be that as it may, it doesn't hurt to ask for information and advice before beginning the application process.
Being upside down on your loan is often a very frustrating and stressful situation to be in. You will more than likely end up paying off the full amount owing even with refinancing, which can be discouraging.
However, if you are approved for refinancing while upside down on your loan, your interest rate may change to a lower percentage, resulting in a better situation than what you started with.
Let us help improve your finances
No matter what financial situation you find yourself in, speaking to our experts here at House of Cars Arizona will be one of the best decisions you can make. We'll explore all possible options while keeping your best interest in mind.
However, we want to do more to set our clients up for success, so we've created a program designed to wipe out their debt, strengthen their credit score, and gain financial freedom.
Walking away from debt and stepping into financial relief can be acquired in 3 easy steps. Click here to learn how.