The Key Points To Look For When Buying a Used Electric Car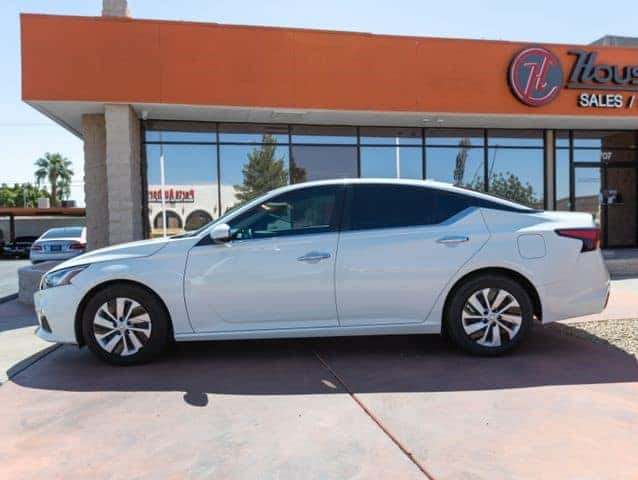 Nowadays, buying electric cars is slowly becoming more of a common choice among car owners, and with valid reason.
Such has been this development that many standard practices in regular vehicles are now being carried out in the electric ones. For instance, the practice of reselling and buying used.
With that in mind, it is worth mentioning that a common down player in this sort of activity is the fact that many people have yet to fully understand what to look for in a used electric vehicle to validate whether it is in a good state or not.
Like any other car, it is essential to confirm that your potential purchase is worth your money. With no further ado, here we have compiled a list of critical points to inform you better what to look for in any used electric car offer.
Evaluate its battery's health
As you probably already know, the defining trait behind any electric vehicle is its use of an electric-based motor, contrary to regular gasoline-based ones.
To emphasize, for this type of vehicle, electric batteries can be considered as their actual fuel tank. Meaning, if it were to fail at any moment, there's no alternative energy source for it to keep going.
In other words, you need to evaluate whether its battery is in good condition or not before you carry out your purchase.
Overall, an electric battery can be degraded over time if it has been excessively charged (amount-wise), if it has been left stationary for long periods, and if it has been under extreme temperatures consistently.
On the other hand, you can protect a battery from degradation with proper care. Some examples of appropriate care include: using lower-powered outlets to charge it and waiting until the battery's depleted before charging it.
Many electric vehicles already display their battery's current state in a specific menu of their infotainment system, which might be worth looking into.
Check up on the battery size
Knowing the size of its battery is just as important, as it'll determine how much you will be able to drive between charges.
In essence, the battery capacity of electric vehicles is measured in kilowatt-hours. The larger the number, the bigger the amount of energy that's stored for drives. If you want to put it like that, the larger the amount, the more you can stay on the road.
This time, you'll want to check up on the vehicle's specifications. Mainly its model and build date. Once you have that information at hand, you'll be able to consult your battery's specifications on the internet.
Ideally, you'll find its full driving range, the battery's protective measures, and several tips for evaluating its condition. By knowing this, you'll have a more accurate way of determining the vehicle's actual value.
Confirm its type of plug
Just as it is with any other electric device, like phones or laptops, there's more than one different type of charger.
And just as it is with such devices, you can't just charge a phone (or laptop) with a charger that was not explicitly designed for it.
When it comes to electric vehicles, there are five different chargers or plug types. However, when it comes to public charging stations, likely, you'll only get to see two of these variants being used.
It is within your best interests to confirm which plug type is being used by your potential purchase. Once you know that, you should do some quick research regarding which plug types are being used by your nearby public charging stations.
Ask yourself: does it match?
Overall, you want to know that you can charge your vehicle even when outside your home to maximize the use of your car. For that, you'll have to make sure that it makes use of a plug that's common in your area.
Alternatively, some charging stations allow you to connect your charger, which should already match your car's plug type without any struggle. This leads us to the following point.
Does it come with its charging accessories?
On a similar note, you also want to make sure that you have the means to charge your potential vehicle, especially at home.
Ask yourself as well: is my seller also offering me its charging accessories? Keep in mind this should include the likes of its charging cable and the charging station.
You should know that you can buy replacement accessories from the vehicle manufacturer, but this method usually is costly. But, by asking your seller to include them with your purchase, you could get an excellent deal for it.
Of course, there's always the tiny chance that your seller does have the intention to keep said tools, which is completely fine. Maybe they have more electric vehicles to account for.
Nonetheless, it still doesn't hurt to ask, but be prepared for the slight chance of receiving a "no" answer.
Find the best used cars for sale in House of Cars Arizona!
At House of Cars Arizona, we pride ourselves on offering our customers an ever-growing list of quality used vehicles. At the moment of this writing, we've yet to offer electric cars in our catalog, but you can bet that you'll soon see them.
Nonetheless, we firmly believe that everybody should drive out of the lot with the car that speaks to them the most. Similarly, we also think that everybody deserves an opportunity to get the most out of their vehicle.
For those reasons, we offer far more than our used car dealership services. We also pride ourselves in providing the very best financial assistance and the best articles for you to improve upon your used-car experience.