Top 4 High-Mileage Cars To Buy Used in 2021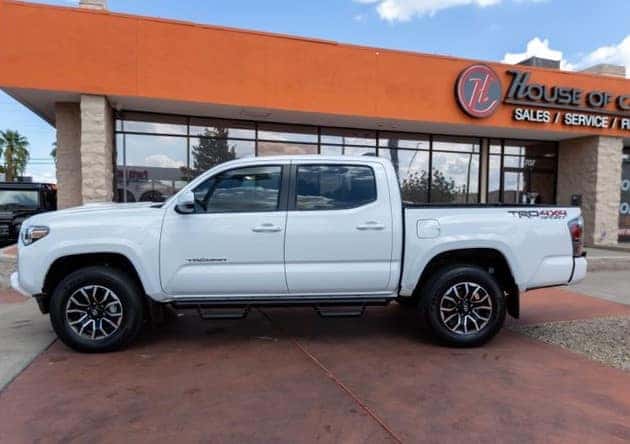 When it comes to getting a new car, there are several reasons why you should consider buying a used one. For starters, a used car is just as reliable as any other. Not to mention very easy on the finances, as their eventual decrease in value is very low—especially when compared to newer cars.
Nonetheless, the process of buying one can be just as tricky as one might expect. In simple terms, there's always the matter of knowing what to look for in any potential offer. For instance, whether or not said offer's mileage is way past its life expectancy. As vehicle owners, we've been taught that the higher the mileage, the lesser time the car can keep itself working. In a way, one could say that it is mostly true.
Yet, there's always the exception. Nowadays, several car manufacturers pride themselves in offering vehicles built to last, even when under high mileage numbers. Meaning, finding one being sold under these conditions still comes as a great buy—for example, the following four.
2016 Toyota Camry
Since its first iteration in 2007, the Toyota Camry has been building off a reputation for longevity. Luckily, one that has held itself strong up until now. That also means that any previous model to the 2021 version is just as reliable as it was at launch. Nonetheless, for the purposes of this article, we'll be focusing on its 2016 iteration.
Being a midsize sedan with enough space to seat five people, one could say that it's got more than enough room. More so, its 178-horsepower engine allows for a consistent driving rate of roughly 28 MPG.
Regarding safety, it compliments the obligatory airbags with some extra ones for the knee area and the rear side. Furthermore, it includes a pre-collision system, which alerts the driver of any incoming impact while also decreasing speed, lessening the severity of the incident.
In short, few vehicles can offer these levels of quality, reliability, practicality, and safety, all together in a single driving experience. In fact, the 2016 Toyota Camry was ranked #2 within the 2016 Affordable Midsize Cars category, according to an article by the U.S. News, which also gave it an overall rating of 8.8 out of 10.
As of right now, a used 2016 Toyota Camry's price stands at around $20,100. However, you can rest assured knowing that said purchase will soon prove its value, even if bought with a high mileage already in store.
2016 Honda Accord
Next in line, the 2016 Honda Accord probably remains the best iteration of its entire line. This remains true even when considering its 2021 variant. To simply put it, there was very little to be done to surpass what this version added to its predecessor. These updates included an improved chassis, larger wheels, enhanced exterior lighting, among other things.
With an engine capable of running at 185-horsepower, which roughly equates to a rate of 30 MPG, this vehicle comes as another great alternative if you prioritize driving reliability. Furthermore, it houses five seats with enough room to ensure comfort to all passengers.
On a similar note, this vehicle also comes as a great demonstration of what vehicle safety should be aiming for. With an automatic braking feature, a lane-keeping assist system, a road departure mitigation system, and an adaptive cruise control system, it's hard not to see it that way.
Fun fact: The dependability of these features made the Honda Accord receive the 2016 Top Safety Pick+ recognition, the highest honor to be received in that regard. Overall, the 2016 Honda Accord offers an outstanding balance in both handling capabilities and safety measures.
With an average score of 8.0 out of 10 provided by the U.S. News, it was also awarded the #13 rank in its 2016 Affordable Midsize Cars article. Currently valued at around $23,500 if bought used, you can't go wrong with this price-quality ratio. Not even if you were to find an offer that already showed a high mileage.
2016 Lexus ES 350
Full disclosure, the 2016 Lexus ES 350 is what some might consider a "luxury car." When facing this type of offer, people's first impressions are that these vehicles require high maintenance. After considering the overall expense, their final decision is, usually, to pass upon the opportunity.
Nonetheless, with this particular model, Lexus made a notable exception. When designing the 2016 ES 350, their main focus was to ensure this vehicle would require as little maintenance as possible. In other words, every single part was made to last.
As expected from a "luxury car," the ES 350 is fully equipped. Not only does it house five people under a highly comfy interior, but it also includes a premium audio system, a sunroof, a dual-zone climate control, a rearview camera, a full-featured infotainment system, and more. More so, with a 268-horsepower engine, it's more than capable of driving at rates worth 25 MPG.
In other words, driving reliability is once again ensured. When it comes to the safety department, it doesn't hold back either. In addition to the usual airbags, it also comes with its own Lexus Safety System+, which brings together the likes of lane departure systems, steering assist, intelligent high beam, adaptive cruise control, and pre-collision systems.
Going back to the U.S. News for reference, it even ranked #1 on their 2016 Luxury Midsize Cars article, getting a score as high as 8.8 out of 10. Meaning, if you're looking for a luxury car, you can't go wrong with this option, as there's no other one that puts so big an emphasis on reliability, comfort, and safety.
On average, any used model is valued at roughly $32,100, which is more on the pricey side. Nonetheless, after going through everything it can offer, it's easy to understand why. Its durability will minimize the need for maintenance and ignore most of the repercussions that come with high mileage. Our recommendation? If your budget allows for it, go for this option.
2016 Buick Verano
Over the years, the Buick company has mostly been known as a manufacturer of highly luxurious vehicles. Which, in retrospect, makes their inclusion in this list somewhat of a surprise. Not known to many, Buick developed an initiative a while ago for selling more compact vehicles meant for the average driver.
Unfortunately, due to the opinion surrounding the company, little to no customers bought any of these new vehicles. People thought Buick would just be selling another instance of highly luxurious yet completely unaffordable cars. Sadly, this then led to eliminating the Verano model after having gone through just six yearly variants.
However, the few people who bought the 2016 Buick Verano got to experience a relatively simple vehicle in reality. One which still offered a luxury-style experience and remains an excellent choice for any driver even today.
Without a doubt, its biggest strength comes in its engine. Carried only with a potency of 180-horsepower and a rate of 24 MPG, it can last up to 100,000 miles mark with ease. To say that these numbers are stellar would be an understatement.
As stated above, it doesn't stray far from a luxury-style experience. Both comfortable and spacious, it houses up to 5 people. Furthermore, it includes dual-zone climate control, a six-speaker audio system, an infotainment system, among other features.
Luckily, its safety measures are on par. Aside from the standard airbags, it also includes rear and knee airbags for both the driver and the co-pilot. Likewise, it also adds a forward collision warning, a rear cross-traffic alert, a lane departure warning, and a blind-spot warning.
Going back to the U.S. News for a final time, the 2016 Buick Verano reached #4 on its 2016 Compact Cars article, getting an overall score of 8.5 out of 10. In essence, this is a car that will not be disappointing you any time soon.
As of today, a used Verano is valued at $16,200. Even if you might consider its engine power as lacking, there's no doubt that its reliability rate is outstanding. A car that can keep itself working as intended initially up to a mileage of 100,000 is nothing to be easily ignored.
Find the Best Second-Hand Vehicles at House of Cars Arizona
After reading this article, you are now well aware of some of the best cars available in today's second-hand market. However, there's still the matter of finding an auto dealership capable of connecting you with the right car for you.
At House of Cars Arizona in Scottsdale, AZ, we pride ourselves in doing just that! We want to help you find the car that speaks to your needs and one that will accompany you for the long road ahead. Contact us today to learn more!