Top Benefits of a Used Car Loan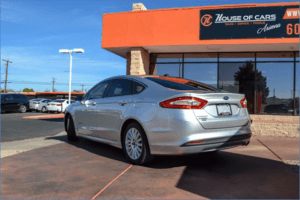 Buying a used car when you are looking to acquire a vehicle is not a bad call, given that it solves your transportation needs and costs less money. Applying for a loan may be a financially responsible decision for most people.
A loan is beneficial in various scenarios, especially for people on a budget that need or want a new and reliable car with warranty. A loan means you can purchase a vehicle at full price by making affordable monthly instalments over time.
After reaching an agreement with a dealer regarding the initial down payment and interest rate, you're able to drive your new car off the auto dealership lot immediately.
In some cases, it can even help you build credit without jeopardizing your finances.
With car loans, hitting the road with the car of your dreams has never been so easy!
Let's go over some of the benefits of applying for a car loan:
Lower Price: The price of a pre-owned car will always be lower than its newer counterpart by default. Therefore, the maximum amount of your loan will be lower. As a bonus, your car loan interest rate will also be lower.
Flexible Deals: The repayment terms will also be flexible. Borrowers usually get a tenure of 4-5 years to repay the loan, meaning you get a manageable payment plan. Our finance professionals team at House of Cars Arizona supports you with a package deal that fits your needs!
No Collateral: There is no need for any collateral because your car will automatically serve as the loan's collateral. Failure to pay your balance will lead to the lender seizing your car, but it doesn't put your savings or properties at risk should you suddenly become unable to pay for it.
Improve Credit History: A used car loan can help develop your credit history, as long as you stay on top of payment deadlines. In some cases, applying for a loan can even help you if you have bad credit! Be sure to contact our team to learn more about how our deals can help you wipe out your poor credit and rebuild it!
Lower Registration Fees: The rate of your annual registration fee is based on what your vehicle is worth, usually levelling off after five years. You can save a couple of thousand dollars by buying a car that is three years old at least and is still in perfect condition.
Hit the road with a new ride with House of Cars Arizona!
These are a few of the benefits that a used car loan can bring to your finances. If you are interested in used vehicles and live in the Arizona area, contact us at (602) 612-8717 to acquire more information about our current inventory and financial deals that cater to your needs.